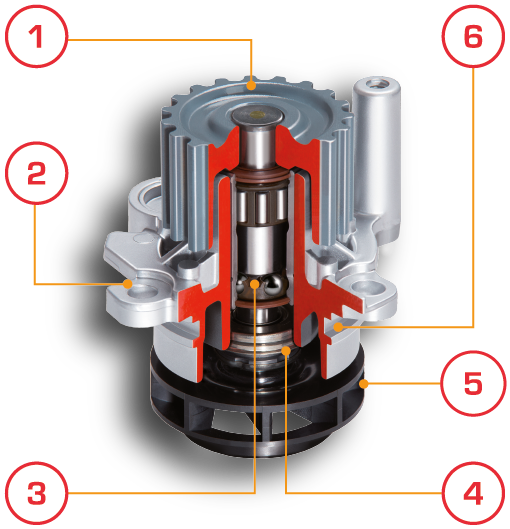 The water pump is a vitally important element designed to ensure the correct functioning and which enhances the performance of your vehicle's engine. It is the heart of the engine cooling system.
The water pump is an accurate piece of equipment designed to work in extreme temperatures. A fault in any one of its five basic components can cause or result in serious engine damage.
To understand its function, it is important to know how the cooling system of your car works.
The coolant goes through the body of the pump, from the radiator outlet, and the centrifugal force caused by the pump impeller drives the coolant round the cooling circuit through to the radiator. The heat produced by the engine is then dissipated by the radiator.
The majority of pumps have a gasket to ensure they are tightly sealed with the engine block.
The water pump consists of 6 basic components: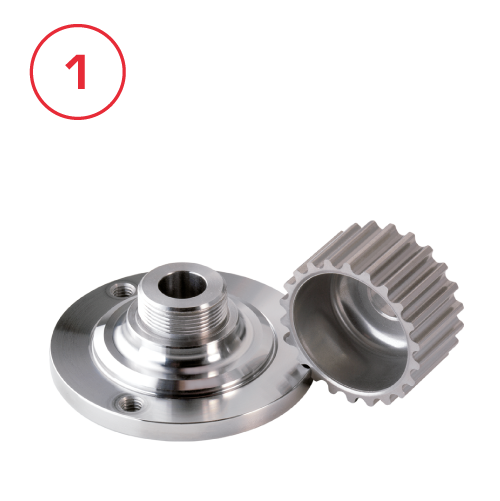 Hub or Pulley
This is what transmits the turning of the drive belt to the bearing spindle.It is made from sintered material, steel, cast iron or sheet metal.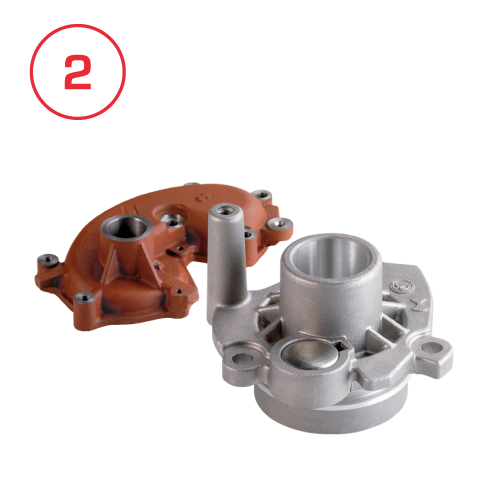 Body
Made from aluminum or cast iron, it is the structural element that supports the other elements of the pump and provides the link into the cooling circuit. There are areas of the body that must be perfectly machined to ensure the correct fit and functioning of the pump.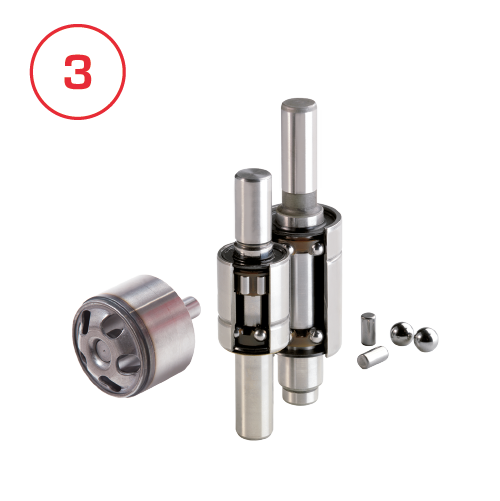 Bearing
It is the element that transmits the turning of the Hub or Pulley to the Impeller. Its design and quality have a direct impact on the life of the pump.There are two types of bearings: Roller-Ball and Ball-Ball.The Roller-Ball design ensures greater durability together with the ability to sustain greater loads.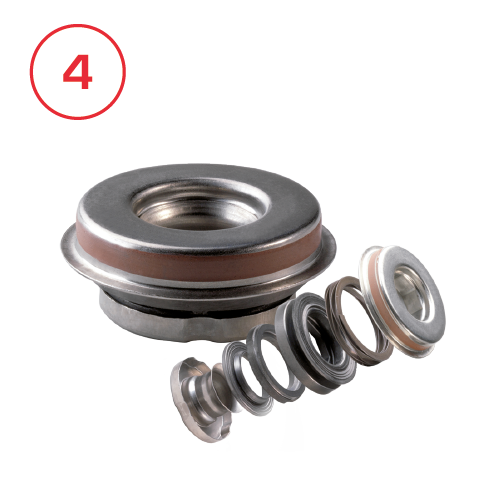 Seal
Its main function is to protect the bearing by preventing leaks and contamination from the coolant and to ensure that the pump is water tight.The quality of the seal along with a suitable coolant promotes the correct functioning of the water pump.It consists of two distinct parts, one is fixed to the body and the other rotates with the bearing axle.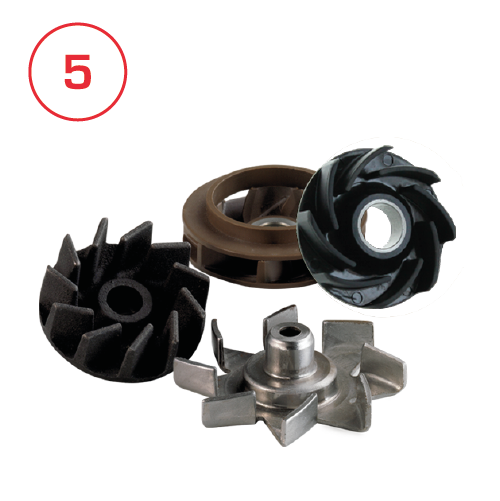 Impeller
This is the element that drives the coolant.Its diameter and the number and height of the fins determine the flow and pressure of the coolant in the cooling circuit. A reduction in the flow can seriously affect the life of the engine.The impellers used in AIRTEX pumps are made from brass, sheet metal, plastic (PPS-GF40) or cast iron, depending on the original OEM design.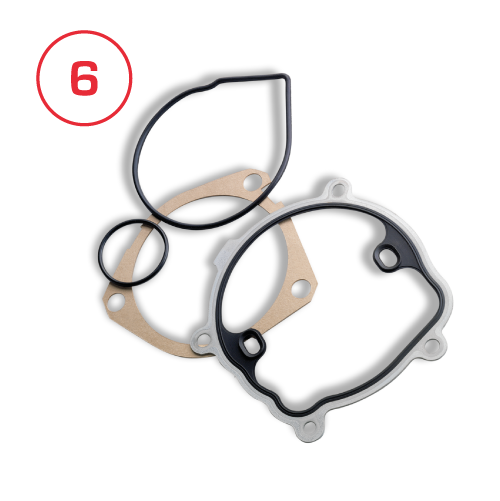 Gasket
This is the element that guarantees the water tightness between the pump and the engine block. It can be made from rubber, paper or sheet metal with a rubber coating. For pumps without a gasket a suitable sealant must be used.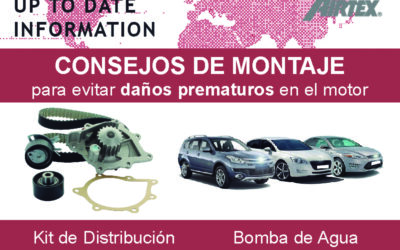 Summary ___________ Airtex WPK-189101Airtex 1891 PSA 16 135 618 80PSA 16 102 780 80PSA 1201-H7Ford 1855734Ford 1538412Opel 3553082...___________ 2.0 & 2.2 HDiDW10FD / DW10CBDW12BTED4 ...___________ Possible premature engine damages Assembly tips to avoid...