___________
PSF System
___________
Patented Water Pump by AIRTEX
About a year ago the 1953 water pump was launched into the market, after a great design work carried out by the entire AIRTEX team.
But, what is a "PSF" Water Pump?
PSF stands for "Pneumatic Switched Flow". Through a vacuum process, the water pump varies the flow rate according to the requirements of the engine, improving its performance.
Following the link below you can access a document where you can find information about the behaviour and benefits of this system.
The 1953 reference has applications for a wide range of VAG group vehicles, such as Audi A3 '10, Seat Ibiza IV, Skoda Octavia II, Volkswagen Golf VI, etc. which have a European park of approximately 3 million units in Europe.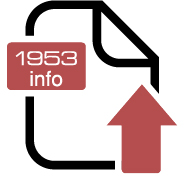 Specifically, this pump is mounted on the 1.2 TSi and 1.2 TFSi engines with 86, 90 and 105 HP.
Cover the following original references:
03F.121.004A
03F.121.004B
03F.121.004D
03F.121.004E
03F.121.004EX
03F.121.004F
03F.121.005
Clicking on the bottom icon you can follow the link to the online publication of the launch of this reference and know in detail its characteristics.