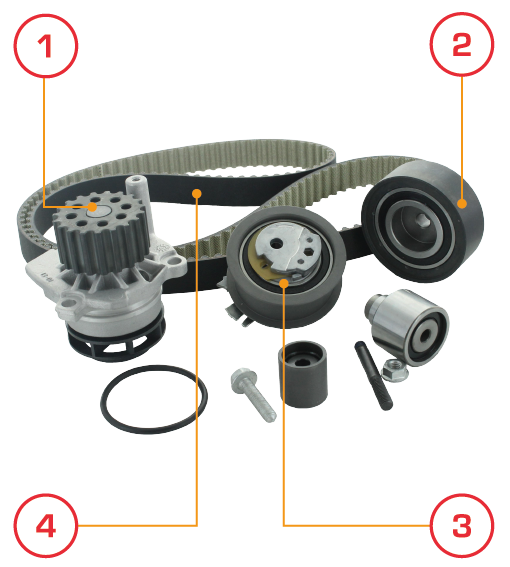 Les kits de distribution facilitent la maintenance des véhicules en offrant une solution complète. Les kits de distribution Airtex incluent la pompe à eau, la courroie de distribution et tous les tendeurs et roulements.
En tant que fabricant de pompes à eau depuis plus de 80 ans, Airtex possède une parfaite connaissance des moteurs. Grâce à ses compétences Airtex est capable de proposer aujourd'hui des kits de distribution fiables et performants.
Nos kits de distribution se composent de :
Pompe à eau
Le roulement guide
Le gallet tenseur

Courroie de distribution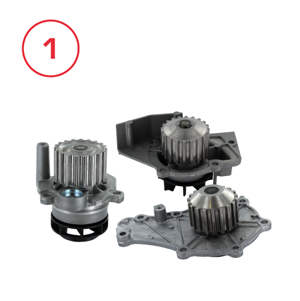 Pompe à eau
La pompe à eau est un élément essentiel dans le fonctionnement de notre véhicule; pour le moteur, c'est le cœur du système de refroidissement.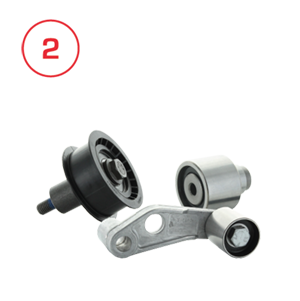 Le roulement guide
Ce sont les poulies fixes qui guident la trajectoire de la courroie et évitent les vibrations pendant son fonctionnement.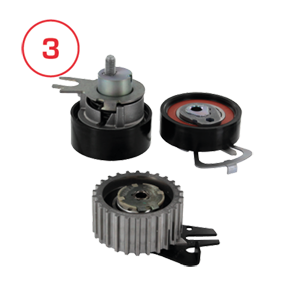 Le gallet tenseur
C'est l'élément fixe de la distribution qui assure la bonne tension de la courroie. Il absorbe également l'énergie générée par le mouvement de la courroie ; Pour cette raison sa position et son bon assemblage sont primordiaux.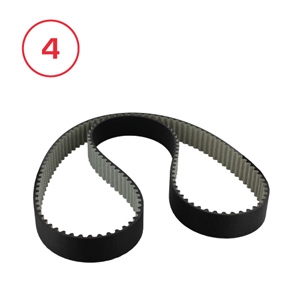 Courroie de distribution
La courroie assure la liaison avec tous les éléments du moteur, vilebrequin, arbre à cames et pompe à eau et elle entraine également la pompe à eau, élément stratégique de votre moteur.
NOUVEAUX KITS DE DISTRIBUTION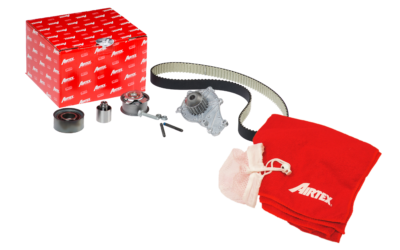 From 1st to 30th June, Airtex is going to activate a new promotion for its customers, in which for each order of Distribution Kits + Airtex water pump, a red absorbent microfiber towel will be delivered. One more year, Airtex is going to launch this promotional action...